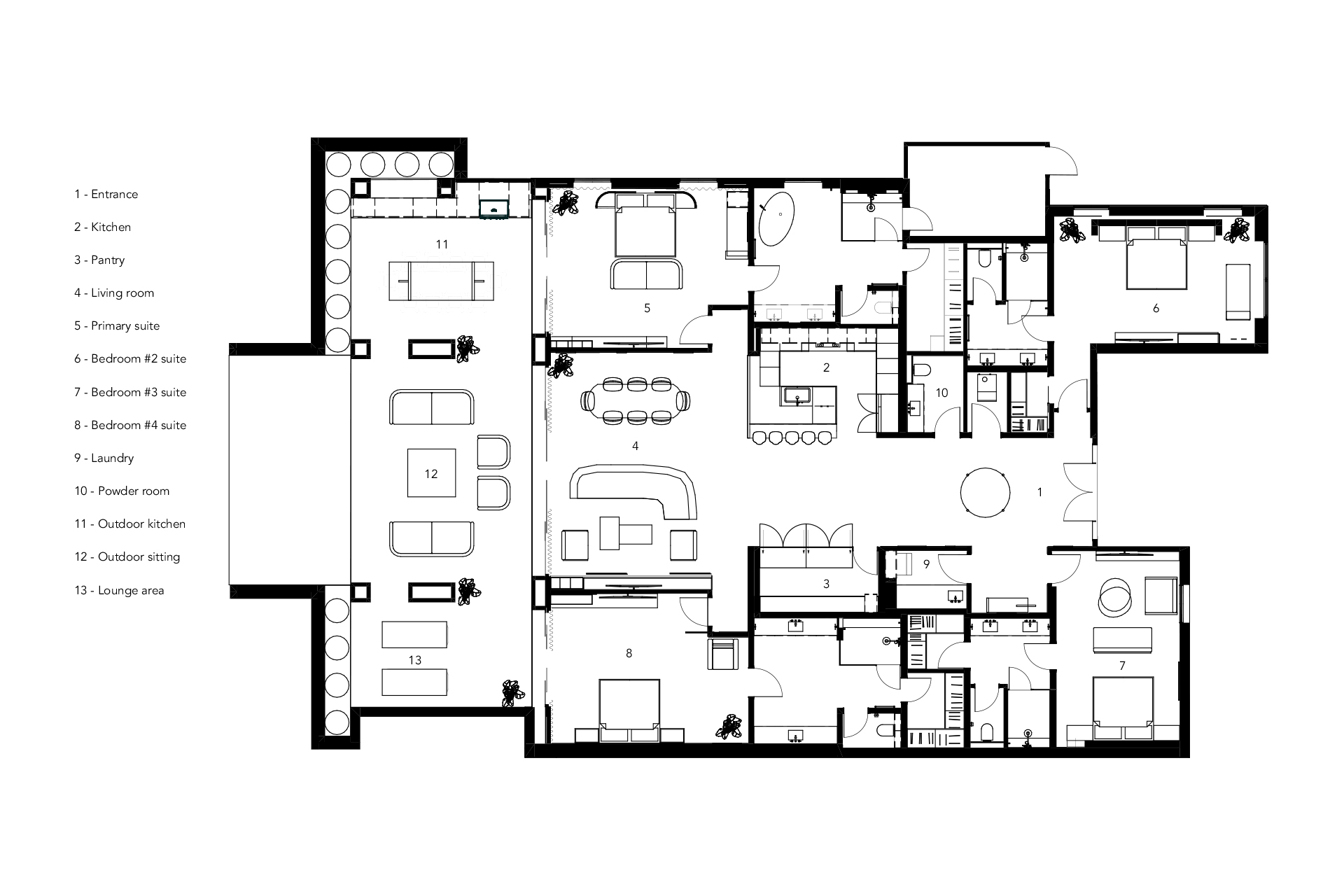 Step into a world of luxurious escape in this stunning apartment in Kula Villa, Hawaii. With four bedrooms, a beautiful ocean view from the living room, and a design that recharges your batteries, this apartment is the ultimate retreat from the hectic world.
The organic and natural contemporary style creates a serene ambiance with minimum materials and colors. The walls and floors are adorned with travertine, and the accent walls feature wood panels. Every room has a different contemporary design light fixture and personality, making the space unique and inviting.
As you enter the apartment, the unique entrance experience is one you won't forget. A table in the middle of the hall replaces the traditional console against the wall. Above it hangs an exceptional chandelier that offers a glimpse of the ocean through its unique design.
The soft and minimalistic style throughout the apartment provides a calming and restful atmosphere for your eyes. Whether you're lounging in the living room with the ocean view or retreating to one of the four bedrooms, you'll find yourself surrounded by a space that promotes relaxation.